VTG Music Box Dark Blue LARA'S THEME LUTE MARQUETRY Wood Inlay 20 Note Jewelry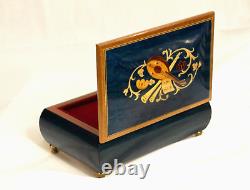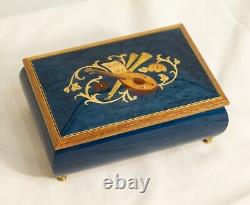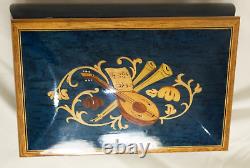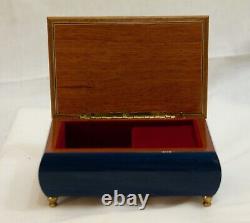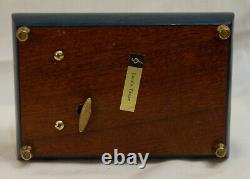 This music box is a stunning wooden piece with a dark blue lid that depicts a lute string instrument surrounded by a floral ivy pattern. Upon Opening the box, it automatically plays the sweet clear melody of "Lara's Theme" accompanied by a faint a charming mechanical hum! The exterior has a luxurious polished finish and the internals are of Japanese origin with a 20-note comb. The exterior woodwork looks like it could be of Italian origin.
The inside of the box is padded and could be used as a jewelry box. Maurice Jarre's "Lara's Theme" from the movie Doctor Zhivago, is a timeless composition that has grown far beyond its cinematic roots, becoming a beloved melody that touches hearts and transports listeners to a world of beauty, passion, and romance. Excellent pre-owned condition, please check pictures as they are part of the description.
If you're looking for more antique or vintage pieces to enhance your collection, be sure to check out our other items. Put in an offer today and make sure that this piece becomes the perfect centerpiece of your collection.