Vintage Hand Carved Folk Art Swiss Wood & Music Jewelry Box, Cuendet, Silk Lined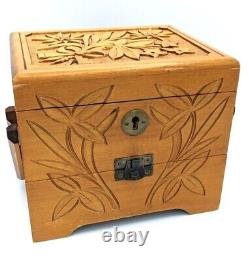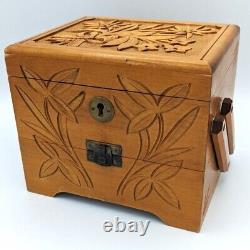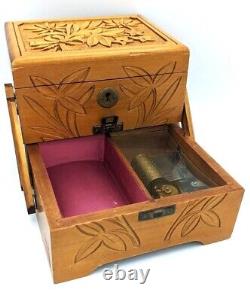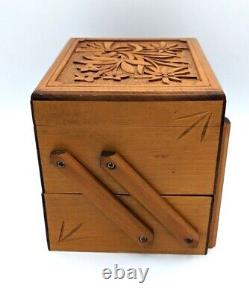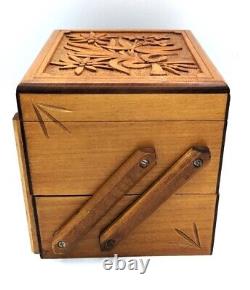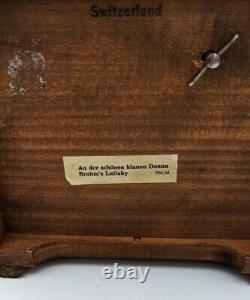 Offering this beautiful vintage hand-carved Swiss Music and Jewelry Box. This piece accordions to open the lower compartment or simply flip open the top box. Once the second box is opened, the music begins! This box plays the Blue Danube Waltz as well as Brahms Lullaby. All mechanisms are excellent and the wood carving is in exceptional condition. The box measures 7" wide by 5 1/4" deep by 5 1/4 high when closed.
The box weighs 1 lb 14 oz. The adhesive holding the mirror and silk in place in the lid has dried over the years with both needing replacement. There is no key for the lower box.