Premium Wooden Music Box with Pretty Ballerina Inlay Brahms Lullaby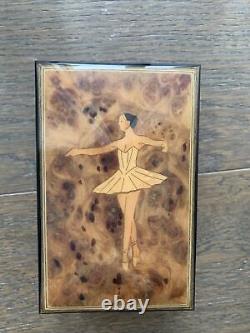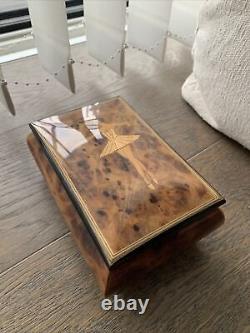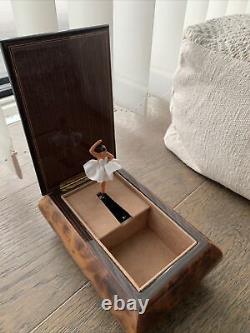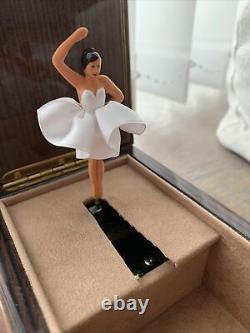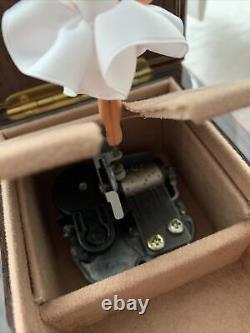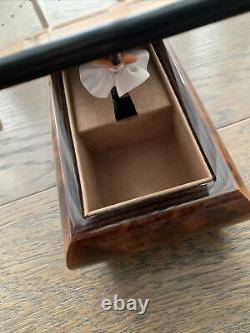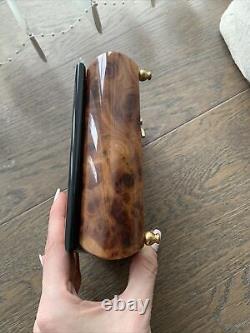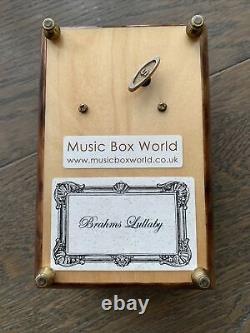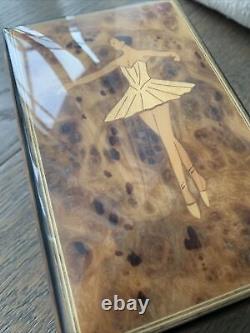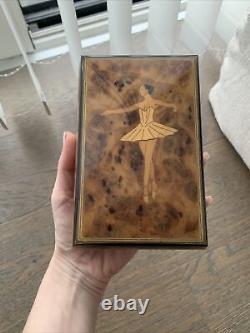 Ballerinas and music boxes make wonderful gifts! Everyone deserves the chance to enjoy beautiful music box displays and delicate tinkling melodies! You will amaze any child or girlfriend with this uniquely ballet-themed musical keepsake box, suitable for any special occasion. Delight in the graceful dancer inlaid onto the wooden surface and store favourite rings or earrings on the soft fabric space within. Discover a box for anyone who loves dancers!
Product Dimensions: 4.25" x 4.75" x 2.50. Interior: Lined In Light Beige Fabric. Wood/Materials: Burl-Elm & Rosewood, Gold Hardware. Origin: Handcrafted in Sorrento, Italy.