Anri Italy Music Box What now my Love Hand Carved Wood 28 note Thorens Swiss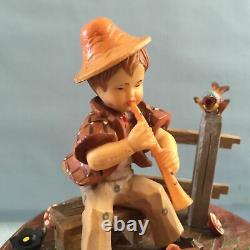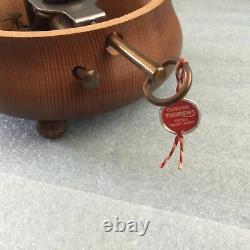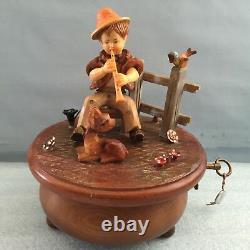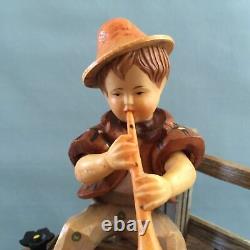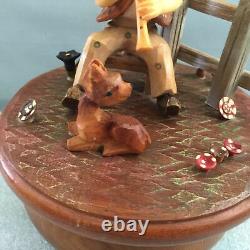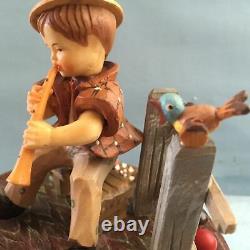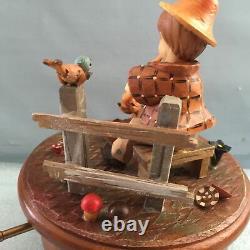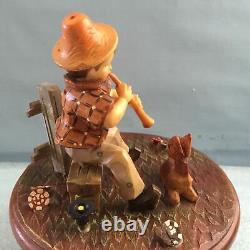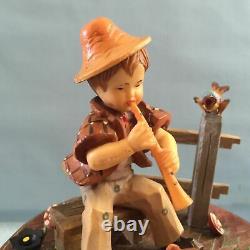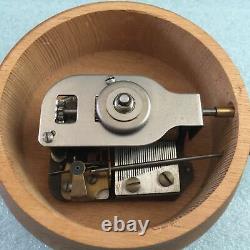 For sale a rare and adorable Anri music box. It is in excellent condition. It has a Swiss made, Thorens, 28 note movement.
It is 6 inch across and 7.5 nch high. The music boxes I sell are complete and have been cleaned and serviced.
There are no missing parts or broken parts. These boxes are no longer in production. The only ones available are second hand. Thus it is important to find ones that have been well taken care off, as there are many things that can go wrong. Some of the Anri carvings are a combination of wood and composite material. On an average, it takes about three months to create an ANRI figure. Only the best and healthiest trees are selected and only about 20% of these meet the ANRI standards. These logs are air dried for up to 3 years and then cut into blocks which are kiln dried to reduce moisture to 10%. Woodcarver Oswald Moroder founded the shop in the year 1937. This is the reason why these boxes are so sought after and are so pricey. This item is posted and managed courtesy of Bonanza.